Description
Easy and Relaxing Hobby
Even you don't have any artistic skill, you just follow the simple instruction provided and you will feel greatly satisfying in creating an impressive art work.
You will find a relaxing, enjoyable and fulfilling experience with Metime Art's painting by numbers kits.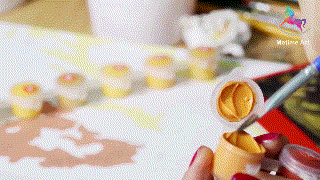 More Enjoyable and Get More with Metime Art's Premium Kits
Our Premium Kits have EXTRA features and accessories to help you complete a painting easier and looks top-quality.
You will enjoy a better painting experience  as well as having a greater art piece.