Description
Turn your pet into a piece of art with Metime Art's customised painting by numbers.
Look through the photographs you've accumulated over the years and choose one that wonderfully captures the essence of your pet or one from a particularly memorable day spent with them. Send it to us and we will deliver you an unique Custom Paint by Numbers Kit.
We can turn the photo of a dog, cat, bird, fish, hamster and any fun pets into a work of art. This is a creative way to present the true essence of your pet's personality.
Even if you have zero artistic ability, you can create one of a kind pet portrait featuring your lovely pet.
✅ Important notes:
Use a photo of high quality and that is zoomed in and shows the area you really want to see.
Remember, your painting will not be 100% exactly of what you submitted. It is normal to see 10% difference in colours. After all, this is an

ART

.
Custom kits are non-refundable.  So, try to use a clear picture with nice colors for best result.
🚚 Each of these is custom created, so please allow around 3 weeks for this to be ready(1 week for graphic design, 2 weeks production).
🎨 What you will get in the package:
Premium

Linen Fabric Canvas

preprinted light color base
The Canvas comes with premium

Pine Wood Inner Frame

24/36 colours. Safe-to-use

Acrylic Paint

 Pots with numbers
3 Multiple Sizes Quality 

Paint Brushes

Hanging Kit

including traceless hangers and screw
Paint Numbering sheet
✅Be sure to provide your photo to [email protected], failing to do so will delay your order.
❗❗ Attention: In the event that you are not satisfied with the result of the picture on your painting, no return or refund will be made. The photos displayed on our product page are for information only. It is up to the customer to provide an image of good quality so that the final result can be optimal. In the case of unsatisfactory final result, in 95% of the cases the main reason is due to a photo of poor quality, poor resolution, with poor lighting, or too low level of detail.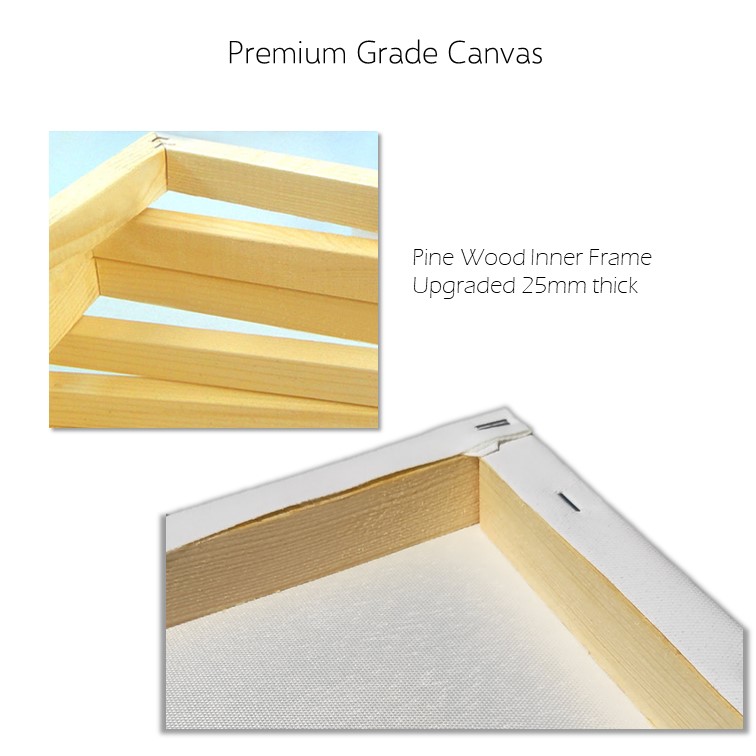 Important note: Please provide your photo to admin (email) to confirm the feasibility before placing order. 
Why Our Customers Choose MeTime Art's Customized Painting By Numbers?